Posted on
By Constanze Kappelmann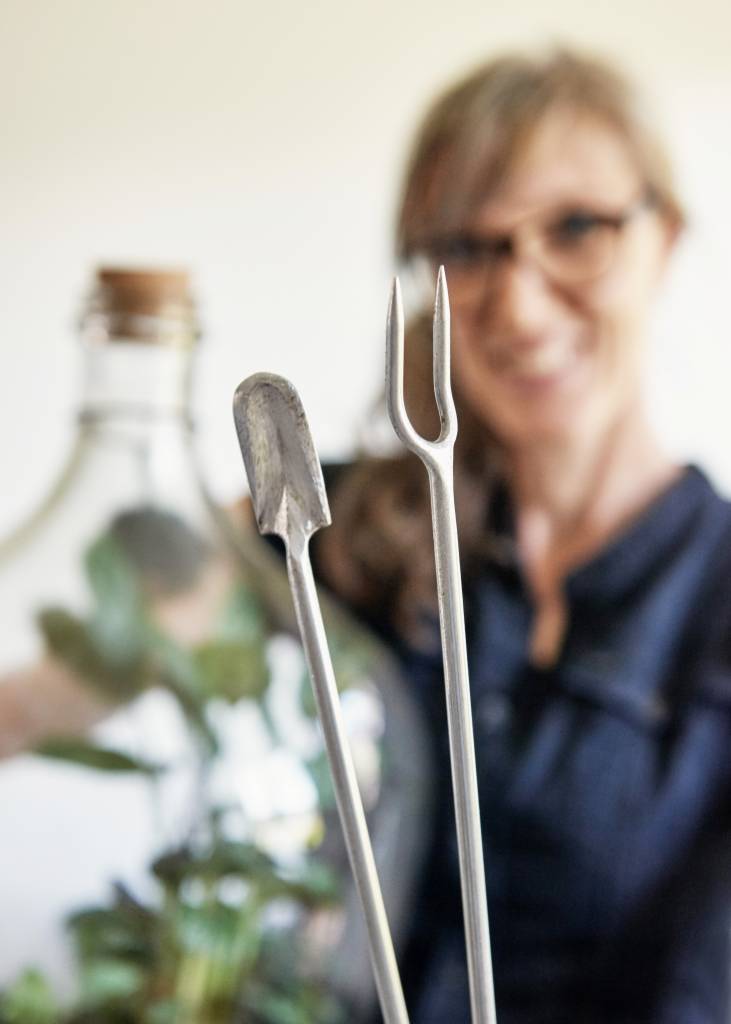 Together with Sneeboer, Het Groenlab has developed, Terrarium tools for Bottle Gardening. Made of stainless steel and hand-forged at the Sneeboer family factory in the Netherlands.
Judith Baehner of Het Groenlab started making mini ecosystems in large bottles a few years ago. In the beginning she fabricated her own tools out of bamboo sticks and wooden cutlery, then she decided she needed something better! Something that would last, showed craftsmanship and quality and looked beautiful.
These tools are a 'must have' for your indoor gardening. With a length of 25,2 inches the tools will make preparing and planting in bottles easy and elegant.
Since Het Groenlab and Sneeboer were already working on indoor and outdoor tools, for urban gardening, the ideas came together quickly and the Terrarium Tools for Bottle Gardening were born.
The 'Terrarium Tools' were shaped and designed together with Jaap Sneeboer. These tools are part of the indoor collection and is what they call a next generation tool. They are the first stainless steel tools made specifically for bottle gardening and gardening in glass. They combine high-end design with the famous Sneeboer quality and eye for innovative tools.
Judith Baehner is a blogger, freelance stylist and editor in 'green'. She works for several magazines and breeders and publishes about indoor plants, gardens, flowers and food. She is also the author of several books about plants and food. 'I love to create and work with all things large and small that make life greener': Judith Baehner.